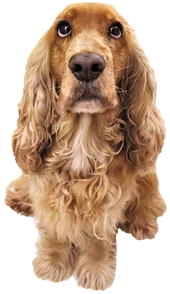 Animal Hospital of Montgomery is proud to serve the MONTGOMERY, AL area for everything pet-related. Our veterinary clinic and animal hospital is run by Dr. Maria McCausland, who is a licensed, experienced MONTGOMERY veterinarian.
Our team is committed to educating our clients in how to keep your pets healthy year round, with good nutrition and exercise. Animal Hospital of Montgomery stays on top of the latest advances in veterinary technology and above all, remembers that all animals and pets need to be treated with loving care in every check-up, procedure, or surgery.
---
We are a full service, well equipped dog & cat veterinary hospital. We offer preventative medicine (vaccines and parasite control), dermatology (skin and ear diseases), sick animal medicine, dentistry and surgery. We have an on-site laboratory and a well stocked animal pharmacy. We also offer boarding and grooming.
Dr. Gotthelf and Dr. McCausland are both accredited by the USDA to write domestic and international health certificates.
You Can Expect: education, attention, and service from us.
---
OUR MISSION STATEMENT
In our 40 years of existence it is the foremost and ultimate goal of Animal Hospital of Montgomery to provide the highest quality of medical, surgical and nursing care possible to the animals entrusted to our care and to provide our clients the most up-to-date patient care information in a friendly and compassionate environment.
---
NEW PRODUCT ANNOUNCEMENT Revolution Plus for Cats Prevents Heartworms. Kills fleas, ticks, and ear mites. Also kills intestinal worms.
---
Through the American Veterinary Medical Foundation's Veterinary Care Charitable Fund, our hospital is able to help animals rescued from abuse and neglect and the pets of clients facing personal hardships. Your donations to the AVMF on behalf of our hospital will help us help animals. Click on the AVMF donate button to make your tax deductible donation
---
FEATURED PRODUCT: Cytopoint Injection
CYTOPOINT is an injection to help stop itching for dogs with environmental skin allergies (atopy). One injection can last for 4-6 weeks depending on the dog. There are no side effects and you do not have to give any pills.
---
Animal Hospital of Montgomery is the home of other pet facilities:
---
With everyone's hectic schedules, it is nice to be able to have all of your pet's needs taken care of in one location. At Animal Hospital of Montgomery, we understand that.
You can drop your pet off for medical services as early as 7:30 AM and have it groomed the same day. Or if you are boarding your dog you can have it freshly groomed when you return to pick it up.


Grooming services include: bathing, treatment for fleas, ticks and lice, nail trims, shave downs, matt removal, hair stripping, pattern haircuts and show grooming.
HomeAgain MICROCHIPPING $49.95*
Microchip identification is a safe and very popular way to permanently identify your pet. Microchip identification of your pet involves placement of a small electronic chip, the size and shape of a grain of rice, just under the skin in the area between the shoulder blades. We can place the microchip during an exam or while they are under anesthesia without them feeling a thing.
To learn more about microchip identification, click here or call us and speak to a staff member.
*First year of coverage is included we take care of all the initial registration paperwork for you! Includes return transportation to get your pet home again (up to $500).
---
FRACTIOUS CATS AND VET VISITS
The root cause of aggressive behavior in cats at the vet office is fear, and fearful cats are fractious cats, a danger to themselves as well as to our techs and doctors who examine and restrain them.
Previously, to handle these cats we had to completely sedate them. That's why we are pleased to offer Gabapentin, a human drug that is also used to treat pain or to control seizures in pets. In cats, it is highly effective in reducing fear and anxiety!

Gabapentin comes as a small capsule that you give an hour before your appointment. The sedative effect lasts for about 12 hours and the cat may be woozy or uncoordinated until the medication wears off. With Gabapentin, the cat is not fearful, aggressive, anxious or even happy. They just don't care. Vet visits are pleasant again.
---
SAVE $$$ WITH COUPONS
Ask at the front desk for the most current manufacturer's coupons.